Giving Voice: an Interview-Based Acting and Voice Workshop with Brian McManamon and Louis Colaianni
Following in the tradition of the interview-based work of Anna Deavere Smith, Evan Yionoulis, Tectonic Theater Project, and others, each participant will conduct an interview with a person from the world outside the classroom. Using an audio recording of the interview, a verbatim transcription will become the actor's text and the person interviewed, their character.
The six-class workshop will highlight the actor's responsibility to authentically embody the characters we play and the centrality of storytelling to our work as theater artists. The class will be a unique opportunity for the actor to work on character transformation, to deepen their sense of empathy, to give voice to the lives of real people who populate our community and to listen at a time when listening is so sorely needed.
FRIDAY mornings (10:00am-1:30pm)
6 weeks
Sept 20- Oct 25
$700

Registration deadline: Sept 9th. Workshop will take place in Manhattan and is limited to 12 participants.

To inquire about registration and/or to set up an audition appointment please fill out the form below:
LOUIS COLAIANNI is an acting, voice, speech and dialect coach in the professional theatre.
He is currently on the faculties of Syracuse University Department and Yale School of Drama.
He was adjunct associate professor at Pace University's Actors Studio Drama School, and Vassar College, and has also taught at Columbia University, NYU Tisch School of the Arts, Trinity Repertory Theatre and Conservatory, Ohio University, University of Missouri-Kansas City, Dartmouth College, University of Pittsburgh, University of South Carolina, ACT, O'Neill Theatre Center. He has a teacher certification program for his method of Phonetics, Speech and Dialects, which is taught at North Carolina School of the Arts, Boston University, Folkwang Universitat der Kunste, Cork Institute of Technology-School Of Music, Edith Cowan University, Perth Australia, University of Southern California, University of New Mexico-Albuquerque, Azusa Pacific University, Philadelphia University of the Arts, the Terry Knickerbocker Studio, and other actor training programs.
He recently coached productions at Westport Country Playhouse, Williamstown Theatre Festival, Alabama Shakespeare Festival and Santa Fe Opera. For feature film he has coached Bill Murray for French Dispatch, Hyde Park On Hudson and St Vincent; Don Cheadle for Miles Ahead; America Ferrera for Cesar Chavez; Anna Gunn for Little Red Wagon, for three seasons, he coached the Amazon Prime series Red Oaks, and is currently coaching Trudie Styler for the recurring character of Eileen Ford for the FX series Pose. On Broadway he coached Madeleine Martin for August Osage County, and Will Ferrell for You're Welcome America (also HBO). Off-Broadway he coached Even Ensler's Emotional Creature and The LABirynth Theater's The Little Flower Of East Orange. In regional theatre he served three seasons as Voice and Text Director at Oregon Shakespeare Festival, and has coached at Utah Shakespearean Festival, Shakespeare Santa Cruz, Shakespeare & Company, Shakespeare Festival of St Louis, Westport Country Playhouse, McCarter Theatre, Arizona Theatre Company, Williamstown Theatre Festival, Kansas City Rep, Trinity Rep, Seattle Rep, Milwaukee Rep.
He is the author of The Joy Of Phonetics and Accents, Bringing Speech To Life, How To Speak Shakespeare, and Shakespeare's Names: a new pronouncing dictionary. He has given workshops in Shakespeare performance, voice, speech, phonetics and dialects in Europe, Australia and throughout the US.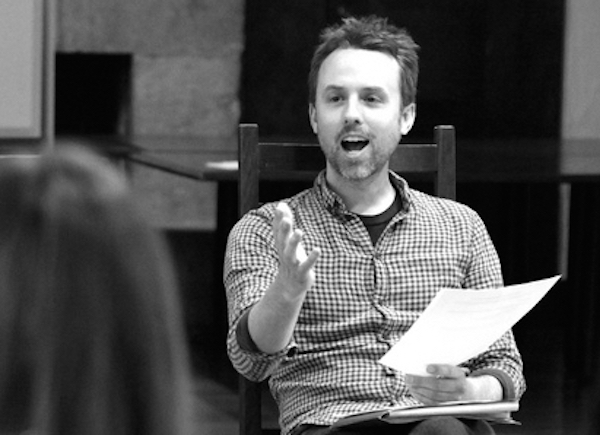 BRIAN McMANAMON is an actor, acting instructor, director and acting coach in New York City.
He currently serves on the acting faculties of Syracuse University's Tepper Semester in New York City and the National Theater Institute (NTI) at the Eugene O'Neill Theater Center.
He has taught and/or directed at the Juilliard School, Hudson Valley Shakespeare Festival, New York University/Tisch School of the Arts, the MFA program at Columbia University, NYSF/Public Theater, Manhattanville College, Vassar College's Powerhouse Apprentice Training Program in association with New York Stage and Film, CAP21 and Yale University's Dwight-Edgewood Project. Brian served as Artistic Director of the Shakespeare Academy at Stratford from 2015-2018.
Brian has studied with some of the most respected teachers of acting in America and abroad including Ron Van Lieu, Evan Yionoulis, Mark Wing-Davey, Austin Pendleton, Andrew Wade and the late John Barton. He has an MFA in acting from the Yale School of Drama and a BFA in acting from the School for Theater at Boston University. Brian is a proud member of the Actors Center Workshop Company and the National Alliance of Acting Teachers.
As an acting coach, Brian works with beginning and established clients for film, television and theater. He specializes in preparing actors for graduate school auditions. Each year his clients go on to attend the top graduate acting schools in the country.